About me
An individual piece of luxury that I don't have to share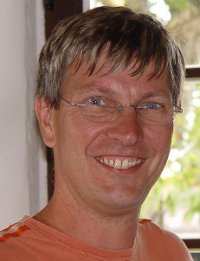 A precious leather bag – I don't often buy such in life. For that very reason it is important to me that this bag is made of genuine leather and crafted in high quality.
Best of all: it is made in Germany.
My personal leather bag must feel exceptionally good in the hand, it must suit me and meet my requirements. I personally always need a lot of room for transporting safely all my documents and the whole bits and pieces. Robust but still elegant – this is how my leather bag should be like.
The thick leather sufficiently protects my laptop, my cell phone and the other things from hard crushes and rain. Are you looking for a high quality briefcase made of organic leather, an elegant doctor's bag of bovine leather, or a handy shoulder bag of buffalo leather?

Do you want a bag that is suitable for the everyday life and still a piece of luxury? Then you probably have reached your destination! In my fine selection of elegant and classical leather bags you will indeed find your favourite leather bag.
Take a look at the website and enjoy the fantastic and elegant world of leather accessories!
Your Baron of Maltzahn